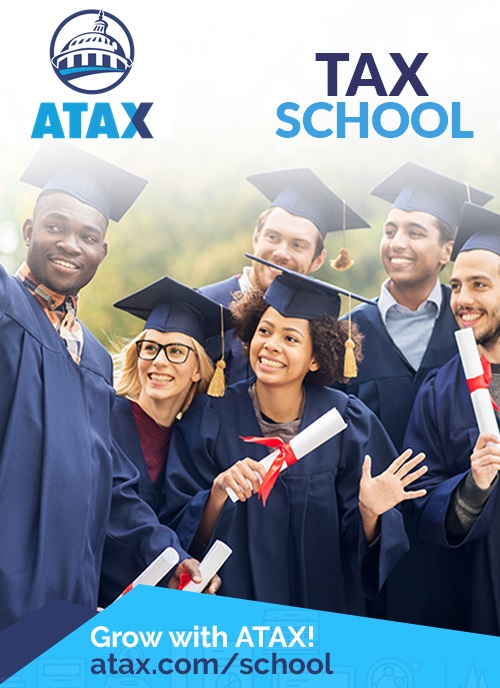 Income Tax Preparation Course Bilingual Textbook
This course is a bilingual (English & Spanish) basic overview of tax preparation. And, it's only available in the Fall of every year. Prior tax knowledge is not a requirement to take the course. This 16-chapter book is a basic overview of the Form 1040. At the end of each chapter, you will answer the chapter review questions and prepare a practice tax return. You must complete all the chapters, the final review questions and each practice tax return to receive a Certificate of Completion for the course. Everyone that successfully completes the course, is responsible for completing a new or a renewal application with the IRS for the IRS Tax Preparer Identification Number (PTIN) before the 31st of December of every year.
Tax Preparation Course What You'll Learn in Our Course
Prepare most individual tax returns
Perform a thorough interview with a taxpayer
Determine a taxpayer's filing status and eligibility for exemptions
Accurately report income and deductions for a taxpayer
Determine a taxpayer's eligibility for credits and deductions
Complete Schedules C-EZ, C and E
Compute depreciation for assets and eligibility for Section 179
Accurately calculate a taxpayer's refund or balance due
Advise a taxpayer in tax planning strategies
Become a "RTRP" Registered Tax Return Preparer
Learn latest changes related to Trump's New Tax Reform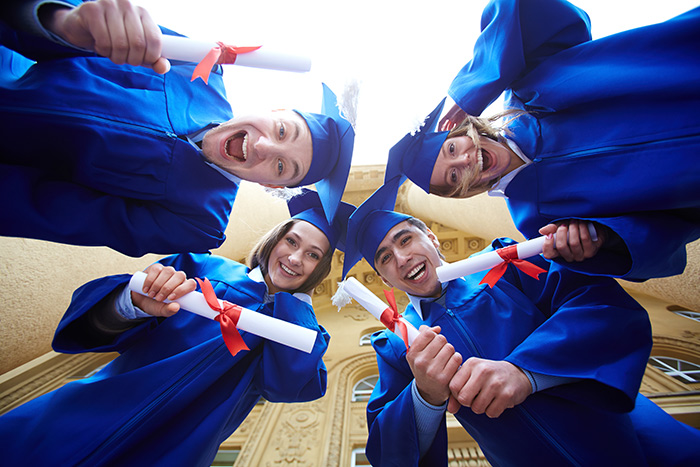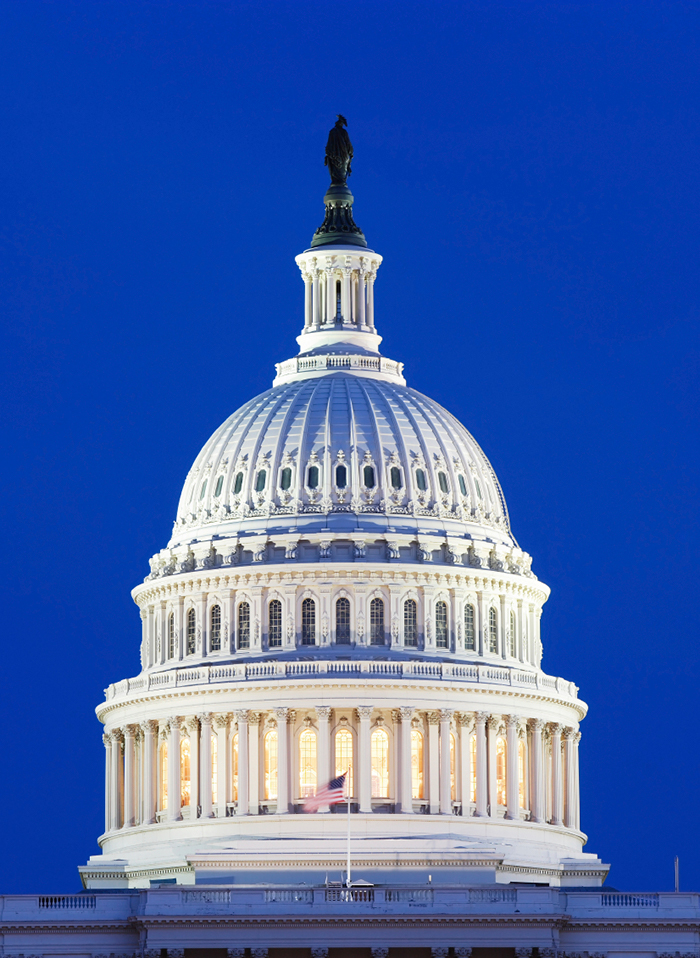 Course Modules/Content
Here's a list of what you'll be learning throughout the course.
Chapter 1 - Tax Preparer Responsibilities
Chapter 2 - Gathering Taxpayer Information
Chapter 3 - Identity Theft
Chapter 4 - Standard Deductions, Exemptions and Dependents
Chapter 5 - Filing Status
Chapter 6 - Income
Chapter 7 - Business Income
Chapter 8 - Depreciation
Chapter 9 - Capital Gains and Loss
Chapter 10 - Adjustments to Income
Chapter 11 - Itemized Deductions
Chapter 12 - Tax Credits and Payments
Chapter 13 - Other Taxes and Taxpayer Penalties
Chapter 14 - Electronic Filing
Chapter 15 - Extensions & Amendments
Chapter 16 - TCJA
Tax Preparation - Course Final Exam
Web-based Portal Online Portal for Tax Preparation
Practice Activities
After reading each chapter you will have to login to your own online portal to answer the review questions related to the material that you read, and to prepare practice tax returns. Also, you will be able to download the PDF practice tax return scenarios and the necessary forms to prepare the tax returns by hand. You will then answer questions related to the tax preparation.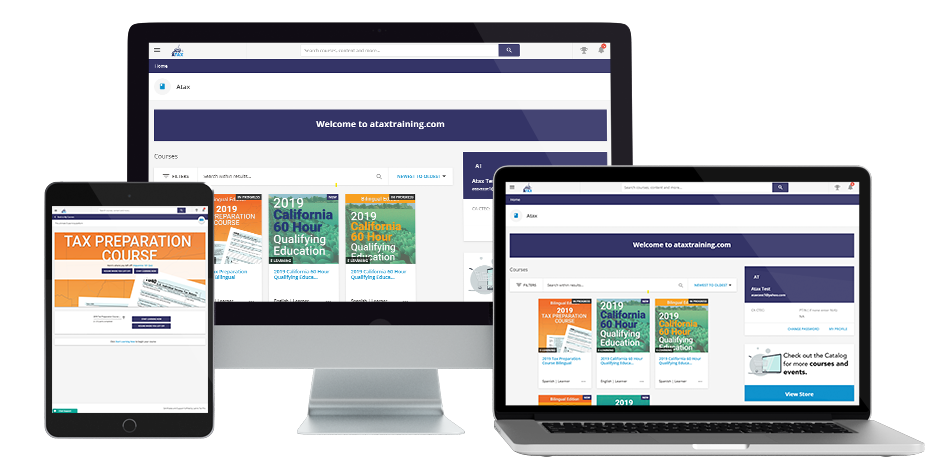 Meet Your InstructorRachel Mercedes
ATAX North Bergen, NJ
Comenzó trabajando en las oficinas de Atax Marble Hill en el 2008 En el departamanto de calling Center, dos temporadas de taxes mas tarde fue Recepcionista y departamento de Cobros , ya para el 2013 contaba con los conocimientos basicos de preparacion de impuestos y es cuando decide tomar el curso para poder ser una profesional en el area, ya en el 2014 fue su ultima temporada junto a la franquicia de marble hill y es cuando en Junio 2014 decide emprenderse por si sola con la Franquicia Atax North Bergen, franquicia que ha sido bien acogida por los Hispanos del Area.
Register for Class Today!
In-Person (Group 1): Class Starting Saturday, September 28th, 2019
Every Saturday from 10:00 am - 3:00 pm
What this fees includes:
Note: 50% deposit (2 weeks prior to classes), Total fee must be paid prior to class sessions.
The course offered are subject to cancellation in the event of insufficient enrollment.
Completion of the course does not guarantee employment, nor are graduates required to work for the company.
Signup Today!
---
Have Questions? Call Us Today (201) 282-6327
ATAX - North Bergen, NJ
7805 Bergenline Ave
North Bergen, NJ 07047