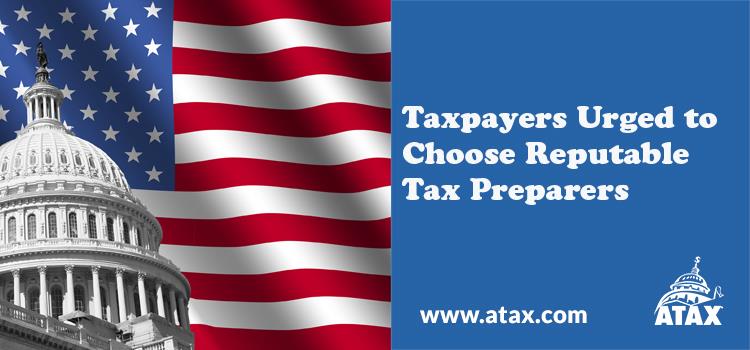 Taxpayers Urged to Choose Reputable Tax Preparers
WASHINGTON — With more than half of the nation's taxpayers relying on someone else to prepare their tax return, the Internal Revenue Service reminded consumers to be on the lookout for unscrupulous tax preparers looking to make a fast buck from honest people seeking tax assistance.
Again, this year, the IRS included tax return preparer fraud on its "Dirty Dozen" watch list of common tax scams. The agency wants taxpayers to be on the lookout for unscrupulous return preparers and help protect their sensitive financial and tax data.

Source: IRS

Continue reading here: 

https://www.irs.gov/newsroom/tax-return-preparer-fraud-ranks-on-2018-dirty-dozen-taxpayers-urged-to-choose-reputable-tax-preparers