ATAX is a full-service national tax preparation and business services franchise. We are proud of the fact that we are 100% Latino-owned, and that we serve clients in both English and Spanish.
We offer many services to help you with your personal and business finances:
Whether you need help untangling your personal finances or are simply overwhelmed in managing your business' accounting needs, we would love to help you.
¡Se Habla Español!
---
A Letter from Our President
Hi there. I'm glad you stopped by. As President of ATAX, I'm passionate about helping small businesses succeed. You might say it's in my blood. My parents owned a food truck long before they were trendy, and though I didn't realize it at the time, I became the family bookkeeper at a young age.
As their business grew, I saw what a miracle it was to start with nothing and then build a successful enterprise. I wanted more. Fast forward a few years, and you found me in the same role: helping business owners (and accountants) at Paychex and then Xero. I was responsible for the development of the largest accounting firms and franchisors in the Americas.
Rafael Alvarez, who founded ATAX in 1986 with just $200, two computers, and a fax machine, was my client when I worked at Xero. Together, we transformed his business from seasonal tax preparation to offering year-round business services.
I was impressed at the fact that he was an early adopter of cloud accounting, and when Rafael offered me the opportunity to run his company, I jumped at the chance.
It is my sincere hope that we can empower you to do more. Filing taxes and managing finances aren't everyone's cup of tea, but with more than 30 years in the business, and with some of the sharpest people in the field, ATAX is here to simplify your life.
---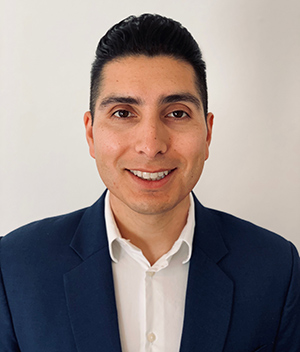 Arthur Garcia
President
ATAX Franchise, Inc