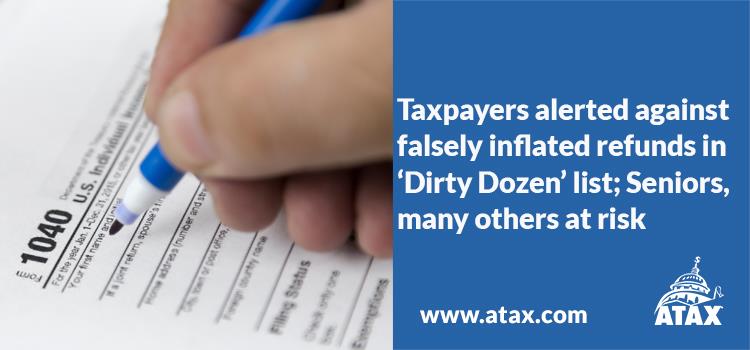 Taxpayers alerted against falsely inflated refunds in 'Dirty Dozen' list; Seniors, many others at risk
The Internal Revenue Service warned taxpayers today to be alert to unscrupulous return preparers touting inflated tax refunds. These scam artists frequently prey on older Americans, low-income taxpayers and others with promises of big refunds.
These refund scams remain on the agency's annual "Dirty Dozen" list of most prevalent tax scams.

Source: IRS

Continue reading here: 
https://www.irs.gov/newsroom/taxpayers-alerted-against-falsely-inflated-refunds-in-dirty-dozen-list-seniors-many-others-at-risk