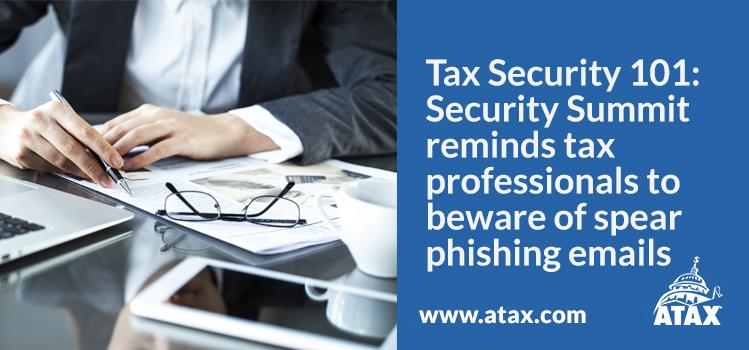 Tax Security 101 Security Summit reminds tax professionals to beware of spear phishing emails
WASHINGTON — The IRS and its Security Summit partners today reminded tax professionals that being targeted by spear phishing emails remains the most common way data thieves enter practitioner's digital networks and steal client information.
Tax professionals who fall victim to spear phishing tactics voluntarily disclose sensitive password information or voluntarily download malicious software, enabling thieves to breach their security systems. The Internal Revenue Service, state tax agencies and the nation's tax industry offer another reminder: Tax professionals themselves must be the first line of defense in protecting client data.

Source: IRS
Continue reading here  

https://www.irs.gov/newsroom/tax-security-101-security-summit-reminds-tax-professionals-to-beware-of-spear-phishing-emails